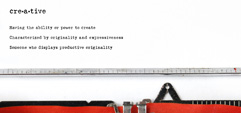 Author Coach was created by veteran New York book editor-turned-literary agent,
Andrew Zack
. After years in the publishing industry, working on both sides of the desk as an editor and later a literary agent, Andy saw the increasing numbers of freelance editors and "book doctors" and the valuable services they provide for so many authors. But who are these "book doctors" and what are their qualifications? For many, finding the right freelance editor or book doctor is a completely hit-or-miss proposition. With Author Coach, that's no longer the case.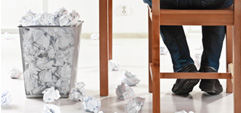 The editorial role in publishing houses has morphed from in-house champion for an author's book to middle manager. Acquisitions and covers are decided upon by committee. Editorial work is often left to the paid-by-the-page copyeditor who has never met or even spoken to the author. Because of this, more and more agents have taken over the editorial role, but there is only so much they can do.
Thus, the growing use of book doctors and freelance editors. But Author Coach is far more than a place to find a book doctor or freelance editor. Your author coach is there to not simply edit, but to motivate, to brainstorm, to mentor, and to help keep you on track with your goals. Your coach may recommend reading for you to do, exercises to help strengthen your writing skills, or help you find a writers' group to further hone your abilities. No matter what your genre or subject area—from science to science fiction, from history to historical fiction, from relationships to romance novels, and from narrative nonfiction to creative nonfiction—we have the right author coach for you.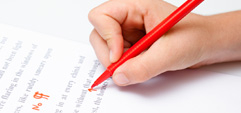 The concept is simple. For an hourly rate, project rate, or monthly fee, you can employ a New York publishing house veteran editor to work directly with you, one-on-one. Do you need a weekly check-in to help keep you cranking out the pages? Your personal author coach can do that. Do you need to brainstorm your plot or characters? Your personal author coach can do that. Have you finished your manuscript and need an objective opinion? Your personal author coach can do that.
Before you sign up with Author Coach, you'll speak directly with Author Coach founder and president, Andrew Zack, who will discuss with you your work and your goals. You will then be matched with the right author coach for you and your work. When you sign up with Author Coach, you will be given a direct email address for your coach and their direct telephone extension. From that point on, you will enjoy a one-on-one relationship with your coach, speaking with them on a set schedule, exchanging materials with them as you complete drafts, and constantly moving forward toward that finish line: a published book!
Are you ready to learn more and take the next step toward reaching the finish line with your writing project?
Then fill out the contact form below. When we receive your information, an Author Coach representative will contact you to discuss your writing project in greater detail. This free consultation allows us to evaluate how we can best help you achieve your writing goals. You can also telephone Author Coach now at (858) 384-0265 to discuss your work with us.
You will also receive an email confirming our receipt of your inquiry. Please do not hesitate to contact us with any questions.


"Reading to my oldest son at night, I often talk about the parts of the physical book. The dust jacket, the headband, and, yes, the endpapers. To me, publishers that care about books go to the extra effort to not just publish a book, but to physically build an attractive and quality book. Endpapers, in part, signify quality."
—Andrew Zack, Publisher
Testimonial
"Andy Zack has been my editor and friend since the mid-'90s. I can't think of a better person to guide a young writer from concept to a place on the best-seller shelf."

—Dick Couch, Author of Sus Sponte; The Forging of a Modern American Ranger

"I have used the professional editing services of Author Coach for two of my novels to date and have been incredibly pleased with the results. Andy Zack's feedback was well targeted and concise. In taking his advice, I was able to restructure my plots, tighten my prose, and bring to vivid life my characters and story."

—Melinda J. Simon

"Andy Zack's knowledge of writing 'pitfalls' and experience in editing were critical to my revision process. I absolutely recommend the Author Coach review and editing services to first-time authors."

—Tyce Miller

"My writing has improved markedly. It's comforting to know a resource like Author Coach is available."

—Melinda J. Simon

"The review services from Author Coach took my first novel to the next level."

—Tyce Miller

"I'm a psychologist by trade and have no formal training as a writer. Yet, when I publish my novels, my goal is to produce a professional piece of fiction that moves fast and entertains the reader from the first page to the last. Andy Zack and Author Coach are essential to making that happen."

—Melinda J. Simon

"If you have dreams of writing a successful novel you should consider contacting Andrew Zack and Author Coach. It is vital to a beginning writer to have your manuscript critiqued by a qualified professional. My experience with Andy was a valuable learning process. Andy is a great teacher who you will come to think of as a friend. But the real achievement is what you learn to make your writing better."

—Jack Marino

"Andy's comments on my manuscript were critical in my re-write which tightened up the work and made it more reader-friendly. His help in crafting that all-important Query Letter opened doors to agents who requested a read of the manuscript. I would highly recommend Author Coach for first-time authors who are serious about getting their work published."

—Rich Michitsch

"Working with Author Coach was a wonderful experience. I found Andy to be insightful in all areas of editing and publishing. He was attentive to every detail where my manuscript was concerned. He responded to my inquiries in a timely and appropriate manner. The best part of the whole deal, my manuscript was published!"

—Jimmy Gordon, Author of Kritterkreep and Dartboard

"Andy Zack is the reason I became published over twenty years ago. His coaching, editorial services, and just great trade insight and guidance propelled my novels to a whole new level. You will be in good hands with Author Coach."

—R.J. Pineiro, Author of Havoc

"Andy tells the truth, gives good advice and gets results. He has high integrity. I am lucky he took me on as a client and writer. He has been very patient with me and I count him as a friend."

—Stephen Kanar, author of The J Factor